In this episode of Amplify Your Business, we're taking our interviews offline and onsite with Darren McGeown, owner of Arcadia Brewing Co. located in the beautiful Manchester Square development near downtown Edmonton. Tune in as we show you around the space and hear why Darren decided to open a brewery in the middle of the pandemic, along with other things he's "brewing" up in his entrepreneurial journey.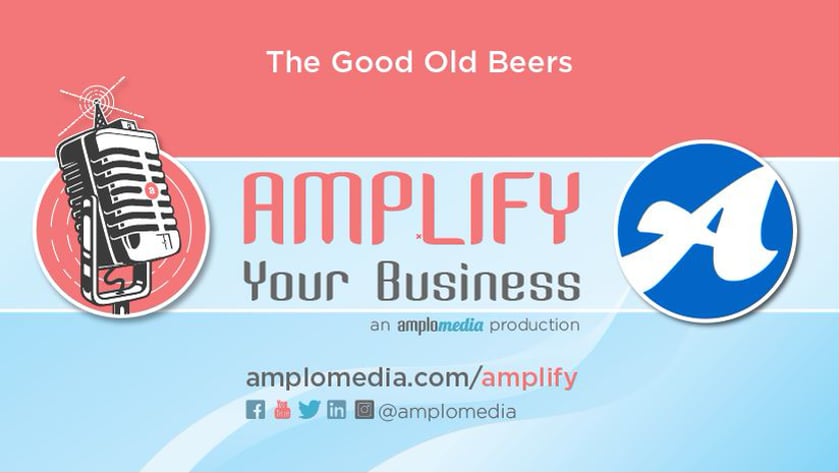 Why did you decide to open a brewery in the middle of the pandemic? (2:32)
Arcadia Brewing opened in November 2020. During this time, we weren't really sure when everything would open back up. There were a lot of good indicators last summer that showed the fall wouldn't be as bad, so it worked out that a lease was already in place and Darren and his team were ready to open (this was before the second wave hit in January). 
Darren's always had a love for beer. He used to run Arcadia Bar on 124 Street but decided it was time to brew and sell his own brand in-house. His mission is simple: to remind you that there were no good old days; these are the good old days.
Staying open hasn't been easy, though. As Darren puts it, it was really "one thing after another". The brewery closed in November after being open for ten days; then it reopened in January 2021 for the hockey season which was unfortunately delayed. Then they re-opened in March only to be shut down yet again due to tightened Covid restrictions against in-house and patio dining.
As a business owner, how do you manage all of this? (4:53)
Alcohol, which is something they have a lot of.
Jokes aside, Darren admitted that it's something that you can't manage. He isn't even really sure how he was able to navigate through everything because of how unpredictable it's been.
Regardless, Darren and his team continue to move along during the summer season. Sean, his main brewer, is working hard brewing and canning. Darren is also bringing on another team member to handle sales and distribution so he can focus more on contracting, marketing, and promoting the business.
What lessons have you learned throughout all this? (9:35)
Learn how to be adaptable. There are things that you can control, like your business and the goods and services you offer, but other things like the social, economic, and political climates are not things you can change. You need to be willing to bend, make changes and lots of sacrifices.
Explaining the meaning behind the brewery's mural (14:07)
The brewery's mural was painted by Darren's good friend, AJ. Darren walks us the different representations in the mural and how they pay homage to his Irish heritage, the indigenous community, where the name "Arcadia" originated, among other Easter eggs.
A tour of the main tap room and all of the amazing artwork (18:16)
Lance samples Arcadia's signature IPA (22:04)
Book a
15-Minute
Discovery Call
Curious about how Amplomedia can help YOU with your marketing?
Schedule a quick discovery call with Lance so that he can assess how we can best help you and your business.