In this episode of Amplify Your Business, Lance interviews Bryan Launier, co-owner of Analog Brewing Company. Lance dives into the topic of using data to inform your overall marketing strategy. He walks us through how to locate the data "Insights" dashboard in your Instagram Business Account, figure out what that data means, and how you can use these insights to carry out effective marketing tactics, ultimately turning more website visitors into product purchasers. 
Meet Bryan Launier, Co-Owner of Analog Brewing Company
Analog Brewing is the creation of Bryan and his best friend's dream: to own a brewery and a brand that combines nerd and beer culture. 
Bryan tells the story of how he previously worked for Molson Coors out of their Edmonton office, learning the ins and outs of sales and marketing within the brewery market, before he branched out on his own and started Analog.  
From his experience at Molson, Bryan knew that the vast majority of craft beer sales came from packaged goods. He goes on to talk about how Analog is one the few breweries that owns their own canning equipment. One of Analog's unique features is their basement tap room, which, surprisingly, makes up a large portion of their revenue stream. What makes them stand out even more is that they're located within an industrial park area in the southeast end of Edmonton. Bryan says that packaged goods and retail focus is where the brewery market is headed. 
They've also really brought the concepts of nerd and retro cultures into full-force through Analog's branding. From menus that look like video game startup screens, tables that look like something out of a Super Mario game, their coasters looking like old Nintendo NES cartridges, funky lighting all around, and the several arcade machines that border the sitting area, it almost feels like stepping in a time machine when you visit Analog Brewing.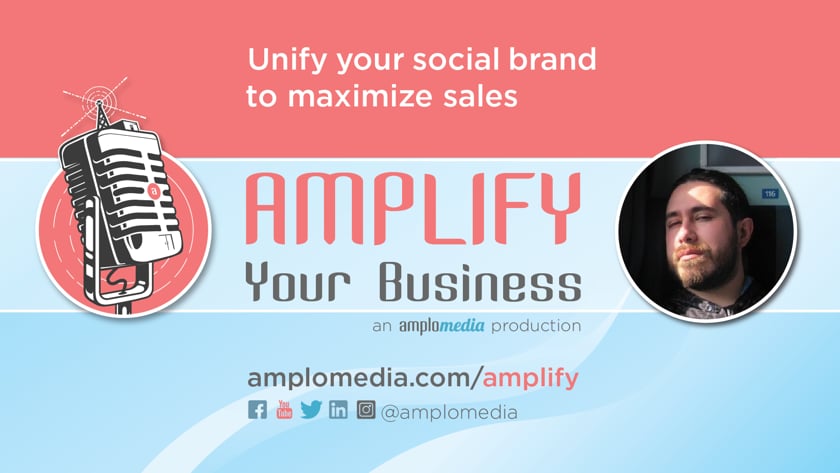 Get to know your ideal customer [4:12]
The first tip that Lance offers is all about getting to know your ideal customer. The more demographic and psychographic information you can apply into that ideal customer "avatar", the better you'll be at targeting them in your marketing tactics. 
Before opening Analog, Bryan discusses how much time he spent detailing who his primary and secondary audience "personas". He notes that there are no other brewers in the Edmonton area that have tried to tap into the geek and retro cultures. Being one of the first brewers to do so, Bryan has been able to carve out a very unique niche.
Brewing during a pandemic? [10:10]
At the time of recording, we're still not out of the (pandemic) woods yet. Bryan said that they were fortunate enough to bear the brunt of the financial blows that the lockdown brought to other local breweries. Many local breweries rely heavily on tap room sales to keep afloat in their business and often viewed canning as an expensive and time-consuming process.Because Bryan and his partner already had their own canning equipment, they were able to package their own goods, set up their own distribution processes, and diversify their revenue stream this way. 
Instagram Insights [12:39]
We decided to focus this episode on Instagram since Analog Brewing has its largest following on this platform. 
To begin, tap on "Edit Profile" and then "Insights". This section shows you data highlights. The "Overview" section below shows more recent data obtained from the last seven days. 
Within this dashboard, you can also see the total number of accounts reached by your posts, content interactions, followers, and if you have a store tied to the account, which Bryan doesn't have, unfortunately, because Instagram prohibits the sale of alcohol products on its platform, you'd be able to see approximate earnings.
The "Accounts Reached" section is broken down by each day of the week, specifically which day(s) you are getting your best engagement, impressions, website visits versus profile visits. 
If you scroll down further, you will see your top stories, top IGTV videos, and top posts. Through this, you can see which content is getting the highest engagement. This is key because you want to create more of this kind of content for the future.
Other ways of viewing your "Insights" are through your posts and stories. Each of your posts will show an "Insights" button which you can tap and it will bring you back to the "Insights" page. In your Stories, you can swipe up on any active stories and quickly glance at insights specific to that Story. For Stories that have already expired (past 24 hours) and are now archived, those insights will be available for viewing for up to seven days.  
Follow the Funnel [17:20]
Of course the challenging part of this is figuring out what to do with this data and linking it to certain marketing tactics.
As Lance emphasizes, engagement and awareness are the first steps of any funnel. Just because you have good engagement, doesn't mean that that alone will drive your business. The next step is to find out if your engagement is translating to increased website visits, and ultimately, conversions and purchases. The purpose of the sales funnel is to increase the chances of a profile viewer turning into a product purchaser. A tool that can help you in this step is a tracking pixel.
Harness the Power of the Pixel with Google Analytics [18:52]
First, set up a Google Analytics account, grab the pixel code, and then embed that in your website. The pixel essentially tracks all of the activity on your website. 
Lance points out one thing that a lot of people don't know about Google Analytics and that is it does a great job at pinpointing exactly where a website viewer came from. If you click on "Traffic Sources" within your Google Analytics account, a breakdown of all social channels that have pixel installed will appear. This way, you'll be able to see if you're receiving more online traffic from one social channel over another. 
One of the challenges with Instagram is that the pixel data doesn't show you exactly which posts drive more/less traffic to your website. This is because you can't include links in Instagram Posts, only within your bio. A work-around for this is to use a third-party app like Linktree (which is what Amplomedia uses) to group multiple links into one, convenient spot. 
Another great tool within Instagram Stories is the Swipe-Up feature. This feature is restricted to accounts that have 10,000 followers or more. If enabled, you'll be able to track link clicks directly from your Stories. 
Conversion #Goals [23:00]
What percentage of your website visitors are converting into purchasing customers? 
In Google Analytics, you have the option of setting your conversion goals. Doing this will show you a breakdown of how much traffic comes in, engages with your content, and purchases your product. 
Remember, just because you have high traffic coming from one platform, doesn't mean that most of your converting customers are coming from there too. For example, if you notice that your Facebook posts are receiving less engagement than your Instagram ones, but your website traffic from Facebook makes up more of your converting customers, then perhaps you should spend more time creating more engaging Facebook content. 
The Challenge of Attribution [23:05]
Lance describes a scenario where the concept of attribution (figuring out which traffic source a converting customer came from) can be a bit murky. 
Picture this: someone views your Instagram post, clicks on your website linked in your bio, scrolls through your products, but doesn't buy anything and instead leaves that session. A week later, they Google search your business name, click on your website, and purchase, in this case, a case of beer. 
Would this attribution show as coming from Instagram or Google Search? Attribution would show as this conversion coming from Google Search even though it technically started with Instagram. Small inaccuracies like this can skew your data. 
Lance offers a word-around to this and suggests you focus on 2 key attribution criteria within Google Analytics:
1. Look at Last Click
The Last Click shows you the last thing someone clicked on before visiting your website (ex. Search, Instagram, Facebook, etc.).
2. Look at Assisted Conversions
Assisted Conversions can help pick up on delayed conversions (as described in the scenario above) where someone doesn't immediately purchase from your site until they return a few days later. Within this criteria, you can set a time frame of website visits (7, 14, 30 days, etc.), so you don't lose sight of the social channels that are involved in delayed conversions. 
Cookies! (no, not the kind you eat) [27:09]
It's important to note that any tracking activity of your audience requires that they consent to the use of cookies. Nowadays, many websites include those (annoying) pop-up notices when you first visit a site. Visitors can quickly make the pop-up disappear by clicking "Accept" plus it legally covers your butt.
Create Strong Calls to Action [27:59]
You've seen it at school, on the bus, even while you're waiting in line at the grocery store. Lots of people tend to mindlessly scroll through their feeds. One way to better capture their attention and increase engagement is to tell them exactly what you want them to do! Whether that's telling your audience to swipe up or to click the link in your bio, sometimes just telling someone to do something is more effective than having the CTA in the caption. This is especially useful when paired with the kind of content that you know your followers will engage with the most.
Remember to Re-target [31:16]
Fortunately for the craft brewers reading, Google allows you to advertise alcohol. Different types of Google ads like Shopping or Search ads allow Googlers to see visual and text paid ads, respectively.
Instagram, on the other hand, doesn't allow shopping ads for alcohol to be posted. But there are ways you can still do some retargeting. Anyone who has previously engaged with any of your posts or has viewed your profile can be retargeted with boosted posts. This is a great way to put a little bit of ad spend behind highly engaging content to amplify your reach to a warmer audience.
Instagram video posts offer an interesting feature where you can create a custom audience. You can segment the viewers of a certain video based on how much of a certain video they've watched (25%, 50%, etc.) and position ads to them, again amplifying your reach to a warmer audience.
Other audience criteria that you can retarget on Instagram includes certain geographic areas, interest groups, and - a more guillera-like tactic - your competitors' followers. 
More Views for More SKUs [41:56]
If you're a business that engages with retail distributors or vendors, an alternative way to pull your product into stores as opposed to pushing it through the traditional supply chain process is to use geographic ad targeting. 
Geographic ad targeting allows you to test your product within certain regions. If you notice that there is increased demand (website clicks) from people within a certain region, you can bring this data to your distributor or retailer rep to encourage more of your product to be stocked in their storefronts, allowing your product to be more accessible in a high-demand area.
Book a
15-Minute
Discovery Call
Curious about how Amplomedia can help YOU with your marketing?
Schedule a quick discovery call with Lance so that he can assess how we can best help you and your business.