Today's episode of Amplify Your Business features a "sweet" treat. Lance interviews Paige Wolfe, Sales & Marketing Manager of Honey Bunny. Honey Bunny is the largest, family-owned apiary (i.e. a place where beehives are kept and beekeepers work) based in Falher, Alberta, otherwise known as the Honey Capital of Canada. 
Listen in as Paige talks about how her father, Gilbert, started Honey Bunny, how the line expanded into the BBQ world with honey-sweetened barbecue sauce and ketchup. She also mentions a growing problem in the honey market: big producers undercutting honey quality using refined sugar as filler. All Honey Bunny products are certified organic, gluten-free, vegetarian, and contain no added sugar. 
Paige also mentions Peace River Honey, a brand that was recently started under the umbrella Honey Bunny brand to drive home how local their products and company are to Canadian consumers.
We even hear how Honey Bunny has also taken on a global initiative called Zambezi honey brand. This initiative supports women beekeepers in Zambia, Africa who harvest honey from killer bees! They then send over this Zambezi honey to Honey Bunny with a percentage of sale proceeds going back to support these women beekeepers.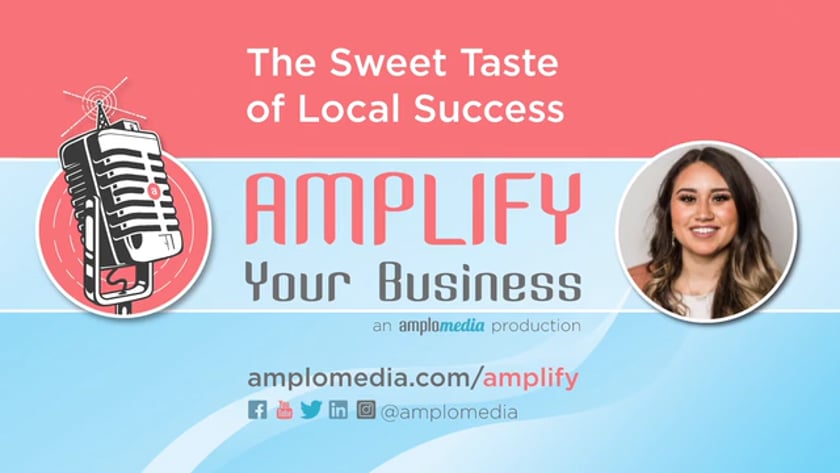 In talking about Honey Bunny, we learn about a process that many retail businesses go through: getting their product on retail shelves.
Getting Your Product On Retail Shelves [10:07]
Make sure your products comply.
Each market segment or product category (i.e. clothing, bread, meat) has its own set of rules and regulations that your product meets. In the case of food products, they need to comply with CFIA regulations. 
Know your product really well and how it's different from competitors. 
You'll be able to successfully sell your product if you know it and your target audience inside out. 
Learn the different category review schedules held for each retailer. 
The review schedule is an annual review period where retail buyers sit down, review SKUs in their respective departments, and make decisions on what will come off the shelves and what will be brought on. 
Buyers typically hold review schedules for their respective categories (ex. Health and wellness, appliances, etc.) during certain times of the year. For the most part, it can be a lengthy process, with buyers holding review schedules as far out as one year.

For the review schedule, know where your product fits from the perspective of the buyer. 
In other words, learn where buyers want products to be displayed on their shelves and what time of year they'll be reviewing this category. 
When pitching your product to buyers, be persuasive but respectful. Review schedules require a lot of preparation and research on your end in advance so ensure you have strong sales data to back up your points to support why a buyer should stock your product. 
Paige makes an excellent point of looking at geographical data from your social channels to see if there is high demand in certain regions. This way, you'll be able to drive awareness and in-store traffic after you announce to your audience that your product will be available at a store near them.

Depending on what your product is, most consumers prefer to see products in-person before buying. In-store product demos and samples can help quickly nudge customers down the funnel and ultimately convert as a purchaser.

Temporary price reductions 
Great brands do a great job at monitoring how the marketplace responds to their products. For those who are unable to bring their product to a physical store shelf, you can still get feedback online by distributing surveys and asking your audience questions on social media. 
Other things to keep in mind [21:00]
Understand the fee structures offered by each retailer and how they differ
Understand that "end cap" aisle space differs from in-aisle space which differs from flyer space. Look at all of the available placement options that each retailer offers, the different discount rates you can offer your customers through these different retailers, and analyze the pros and cons of each. 
Layering on different promotional activities can further drive up sales and brand awareness. Paige offers the example of simultaneously carrying out in-store product demos, in-store and online product promotions, and social media giveaways. 
Paige's Quick Advice for Aspiring Entrepreneurs [29:53]
Stick to what you know and be passionate about it.

Become an expert on your product. 

Be persistent and patient. 

Remember that success takes time.
We hope that this episode of Amplify Your Business helped you understand how you can use retailers to help launch your local business!
Book a
15-Minute
Discovery Call
Curious about how Amplomedia can help YOU with your marketing?
Schedule a quick discovery call with Lance so that he can assess how we can best help you and your business.