Hey, fellow AYB listeners! This week's episode features quite the "treat". We're sitting down with Lorena Prakash from Duzu Dates, who makes gourmet, chocolate-covered dates (can you say yum?). 
This episode is so "sweet" that we've decided to split it into two parts. Part one focuses on how Lorena's journey into starting Duzu Dates and part two will focus on the emotional challenges behind being a solopreneur. Part two will be released next Friday (Jan.22nd), so be sure to save the "date".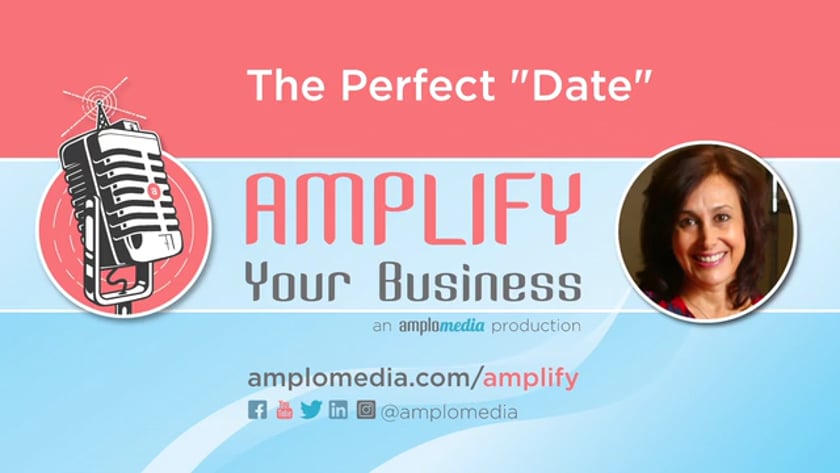 How did you start Duzu Dates? [0:58]
In 2014, Lorena found herself to be unemployed after the media company she worked for went through several rounds of layoffs. 
Before jump-starting the search for her next job, Lorena remembered her trip to Dubai a couple of years ago. This was when she discovered the world of gourmet dates. And who wouldn't? It's definitely not something you see often in Alberta. Ever since that trip, she toyed with the idea of creating her own gourmet dates business. With no full-time job or a boss to report to, she figured it was the right time. Duzu Dates was born.
She began researching everything there is to know about dates. She ordered samples from California and Arizona; she even hired a chocolatier and got a crash course on Chocolate 101. 
Seeking help from experts is an important skill for any entrepreneur. And it was this skill that helped Lorena leap-frog her way into the product development side of her business. 
Who was your first sale? [6:48]
Before offering her dates for sale, Lorena wanted to test her product to see if people would even like them. Lorena had a friend who was an artist and organized pop-up art shows. It was at one of these pop-ups that Duzu Dates made its first appearance. And they were a hit.
Her first official sale was from another business-owner friend. He was putting together gift baskets for his clients and wanted to include a few boxes of Duzu Dates. 
Have you promoted Duzu Dates at farmers' markets? [8:38]
Yes, the first time she attended one, she sold out of all of her dates! She was able to do this through the help of government grants. Agri-food business grants are largely available and a tool small business owners should take advantage of.
Do you use other sales channels? [12:08]
She has since been approached by Calgary Co-op but ultimately decided it wasn't the best channel for her product. Over time, she has continued attending farmers' markets, hosted In-store samplings, and attended events like the Rocky Mountain Wine and Food Festival, With the help of a boutique agency, she solidified her brand and brand image. 
You can see that Lorena's story incorporates a common theme of surrounding yourself with experts, asking for help, and tapping into their knowledge when you need it. But Lorena warns that it's a delicate balance between using your talents and skills to the best of your ability and then wisely spending your time and/or money to outsource certain parts of the business to experts.
Running Duzu Dates during a pandemic & plans for the future [17:55]
Today, Lorena's sales are split between retail and online sales. Since the beginning of the pandemic, online sales have increased. She has developed a solid consumer base in specialty stores, and she was approached by many gift basket companies this past year. There is still ample opportunity for growth. Moving forward, her goal is to grow the business moderately - about 10-15%. 
The misconception about exponential growth [20:17]
Lance takes the opportunity to address the common misconception that entrepreneurs are expected to harness an exponential level of growth early on. We always think we have to generate more revenue every year; however, it can actually be more profitable and easier to focus on the expense side of the business. 
Make it a goal to better manage and focus on the expense side of your balance sheet. Reducing costs not only increases net profitability, but it can increase valuation, and therefore a better return on the sale of your business if that's something you're considering down the road. 
What is your plan to increase revenue for this upcoming year?  [22:49] 
Her plan is to focus on increasing revenue on the retail side. Just by adding five retailers, with minimum order quantities (MOQs) in place, revenue at the wholesale is higher and a lot more consistent, even though the profit margin is lower compared to online sales. This doesn't take into account the cost of time that goes into fulfilling online orders. 
How do you get more wholesale customers? [25:03]
Lorena has a hitlist of specialty stores, primarily ones that are located in Alberta. She is also keen on researching and contacting retail buyers on her own. She's shied away from hiring a broker at this time. She boasts that she's "the best salesman of my product."
Lance suggests using social media to extend her reach even more into the specialty store sphere. It can be as straightforward as:
Listing the stores you want to contact

Find out which ones are active on social media

Start conversations with them, tag them in your posts, comment on their posts, reshare their posts.

Over time, this no longer makes you a "cold call" and the store will increasingly become familiar with you and your product. 
In addition to cold-calling retail buyers, Lance recommends doubling up the call by sending out an email drip sequence. Regularly sending targeted email content will keep your business top-of-mind for the buyers.
How to improve your email marketing game [30:08]
Abandoned Cart Emails
Right off the hop, set up an Abandoned Cart email sequence. This sends out reminder emails to website visitors who have added items to their cart but haven't completed the checkout process. This tends to be the best investment you can make for your online store as it redirects "lost" traffic back to your website. 
Despite what others say about emails, it's still an effective means of reaching your audience. This doesn't mean that each and every single email that you send out will be opened; but if your email content is engaging enough, it will ultimately drive more traffic to your website. Engaging content can include anything from recipes, discounts, coupons, product testimonials, to announcements about the next tasting event and behind-the-scenes photos. 
How do you sell without being too sales-y? [33:28]
It all boils down to content. You want your content to be engaging. The best kind of content is pushy or forced because it may come off as disingenuous. When it comes to drafting your content, put yourself in the shoes of your customer. Try to understand the types of visuals and videos they would like to see as a part of your business. 
Another tip is to interact with your followers on social media - listen to what they have to say, answer questions, receive feedback, improve your product, invite them to post and tag their own photos of your product. This is especially relevant in today's day and age; food bloggers (aka "Foodies") are all over Instagram, searching for the newest and best food trends. 
Another helpful tip is to collaborate with other brands. Cross-promoting your products with theirs can help harness their audiences and pull them into your sphere of influence. This is especially effective if the brands you work with have overlapping audiences with yours. For example, Lorena has collaborated with Poppy Barley in the past.
Check out Duzu Dates!
Website: https://www.duzudates.com/
Facebook: https://www.facebook.com/duzudates/
Twitter: https://twitter.com/duzudates
Instagram: https://www.instagram.com/duzudates/
Book a
15-Minute
Discovery Call
Curious about how Amplomedia can help YOU with your marketing?
Schedule a quick discovery call with Lance so that he can assess how we can best help you and your business.