In episode 61 of Amplify Your Business, we meet with parking and real estate entrepreneur Kevin Petterson to discuss how his app, Zipstall, is changing the future of parking and community engagement. Watch as we talk about how he found this opportunity and how he is creating a better marketplace for parking!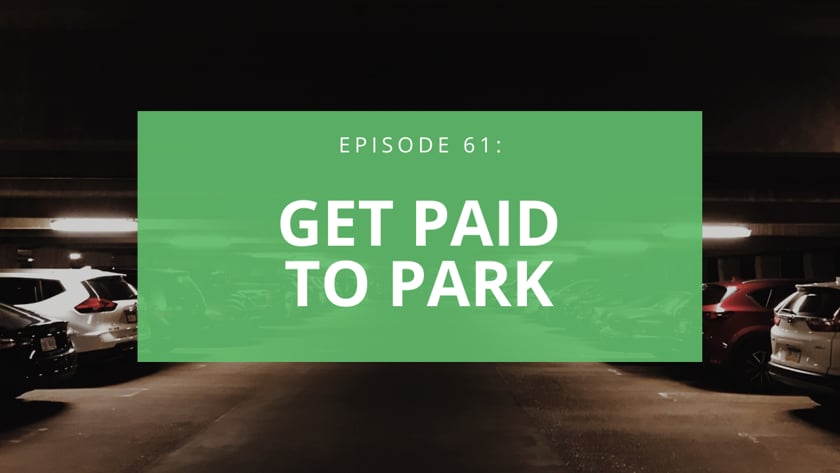 (00:53) What is Zipstall?
We are creating a marketplace for parking through our app. Many parking companies are creating apps that let you pay for parking, but the real problem is finding parking. You don't always know where you're going, whether there will be parking available, or what the rates are, so Zipstall creates a market where you can find all of your parking options in one place.
Here is how it works: the customer enters a venue, business, or other location into the app, along with how long they think they'll be there and what time they'll be leaving. They also select whether they would prefer to be closer to their destination, or if they would prefer cheaper parking. The customer is then presented with a list of options based on their entries, instead of shopping around for parking options on a map - we call this the "Zip Pick".
(05:28) Are you working with a limited number of partners on this app, or does it show all parking available?
Because parking information is (mostly) publicly available, all of the parking options available to the user are in our platform. We tell you where the parking is and what the rates are, and we score them based on your parameters.
We are also working towards integrations that will allow customers to book parking through the app. They will be able to enter their license plate in Zipstall, and get placed on a "good list" that lets them book parking at their desired location. We're working closely with the City of Edmonton and a number of local partners to make this feature happen. Right now, we are providing customers a utility tool that helps them find the best parking.
(08:04) I also saw on your website that you have a crowdsourcing component. Can you tell us a little more about that?
If we provide the customer with the Zip Pick, but they show up and there's no parking available, then it won't mean anything to them. We want to provide real time, updated information about parking availability on our platform. Then, the customer will know if they can get the stall they want.
However, it's very expensive to install a sensor in every stall that says whether it is available or not. Crowdsourcing is one way we're working around this problem. When customers park with Zipstall, they tell us where they parked and what the availability is. To incentivize this, we've created a feature where customers can "spin a wheel" that gives them the chance to win discounts and deals with our local partners (which include local restaurants like El Beso and Dorinku Osaka). Customers can use these rewards immediately to support and experience local businesses.
(12:00) What a great way to support our local businesses! Was this something that you built into Zipstall from the start, or was it added later on?
It started as wanting to offer coupons, and grew into a feature that incentivizes customers to spend at local businesses, largely inspired by "Downtown Dollar" programs across North America. We are building on this idea by giving these discounts directly to the customer instead of requiring the customer to seek them out.
(14:31) You've clearly spent a lot of time thinking about how to make this process as simple as possible for the end user. How did you come to the idea of Zipstall?
My background is in commercial real estate. About seven and a half years ago, I founded my own company, Stature Properties, and one of our main focuses has always been parking. This goes back to when I was in office leasing, and the first question tenants would always have for me was "how many parking stalls do we get?". This showed me how important parking is to people. Fast forward from those days and it became obvious that the parking space is broken. Businesses tell us customers are constantly complaining about parking - they wouldn't come to see them because they couldn't find anywhere to park. If we approached the parking management companies, they would point us towards their own ecosystems which only included their own sites.
Our philosophy with Zipstall is to allow people to come and go as they like, and plan their experiences accordingly. We collect data of when customers park and when they leave to create a seamless parking experience that encourages them to spend more time in Downtown Edmonton and our communities. We have also connected with a team in Estonia to implement bluetooth technology that automatically detects when you enter your parking space and when you leave, removing the pain point of paying for too much parking that you'll never use. Because we were able to create and leverage strategic partnerships, we have been able to create a better, strong service for far less time and expense.
(25:10) How long is this in the making?
This started around the onset of COVID-19. In the commercial real estate space we were looking at the changes to the parking world that COVID-19 would bring - with nobody working or going out downtown, nobody needs to park. We tried working with our lenders and coming up with different ways to cut costs, but it was an extremely difficult time.
With Zipstall, we are presenting a solution to both customers and parking managers and owners. For managers and owners, we are providing data points to work with and improved access to the parking market. For customers, Zipstall is providing a better parking service with easier access to information and different parking options. If we can make it so that people are not frustrated by the experience of parking downtown, then more people will come downtown.
(28:31) What is your business model? How are you making revenues right now?
We have a couple different streams. We charge a small commission to local businesses through local dollars redemption (on the discounted amount, not retail price), we earn convenience fees for parking, and our off-market parking passes (for which we charge a small search fee). With these passes, customers complete a "needs list" that determines what they are looking for in a parking space, we determine a list of possible spaces, and then give the parking companies an opportunity to compete for the customer's business by offering off-market pricing for their passes. These deals create better parking options for customers while also helping parking owners to attract these new customers.
If you would like to connect with Kevin at Zipstall, you can reach him at team@zipstall.com. You can also check out their website at Zipstall.com and on social media @Zipstall.
Book a
15-Minute
Discovery Call
Curious about how Amplomedia can help YOU with your marketing?
Schedule a quick discovery call with Lance so that he can assess how we can best help you and your business.