In episode 76 of Amplify Your Business, Lance is joined by Kelly Zwarych to discuss how his company, AeroLab, is revolutionizing our understanding of aerodynamics and its impact on performance in cycling sports. Watch as Kelly shares how he pivoted a manufacturing company to one that specializes in aerodynamics research and development and the far-reaching applications his company's work has for this entire field.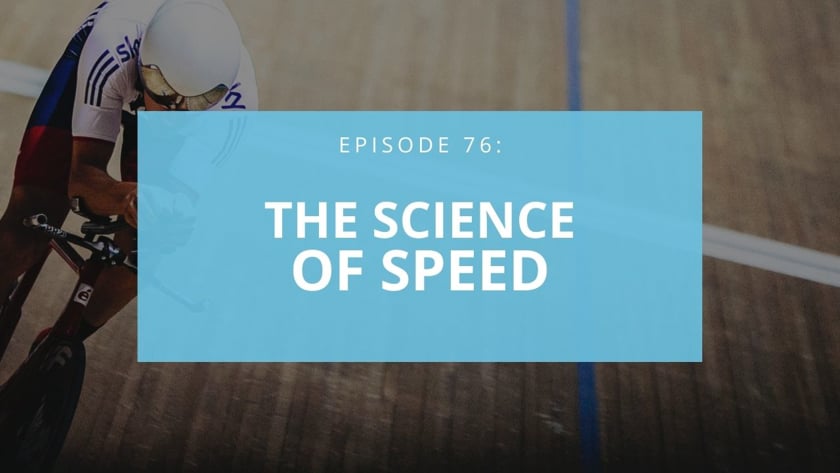 (1:00) Why don't you tell us the backstory of AeroLab and how you got into it?
AeroLab is a company based on high performance sports and aerodynamics. We're a passionate group of engineers, cyclists, and other professionals who work with some of the top cycling teams around the world to improve their aerodynamics. This is very difficult to do, because the body is constantly moving and it's aerodynamics are constantly changing.
(2:23) Kelly describes the new technologies his company is leading innovation on.
(6:17) So, you're essentially taking automotive testing and performance technology, and applying it to the sport of cycling?
This is uncharted territory. The way the body is constantly changing and moving is very different from how cars are unchanged forms, and even the top engineers we are working with are learning as we go. Understanding aerodynamics on this level has far-reaching applications from automotive transport, to long-range autonomous drones, and the reduction of emissions. The many different applications of this technology are what make it so exciting.
(10:21) How did you start the research that led to creating this company?
I originally had a company called Energy Lab that manufactured high-performance cycling products, specifically race wheels. Energy Lab was one of the first to support companies to support Canadian olympic athletes, because otherwise we were supporting Canadian athletes with European products. But we had a disadvantage - the cost of accessing a wind tunnel was about $1,500/hour, so you could easily spend $10,000-$15,000 in a day. When we had to fly from Calgary to Toronto, stay a couple days, and fly back, we were spending tens of thousands of dollars on just a couple days of research.
So we started looking at ways to make better use of our money. At the time, nothing existed that could measure all of the factors influencing aerodynamics, so we started developing our own proof of concept and it took off from there. We started to get traction about three years ago which led to the commercially viable products we have today. At this point, we have become a technology-based sports performance company.
Receive the next Amplify Your Business episode straight to your inbox!
(14:33) What are some of the challenges you've faced as you transition from manufacturing and engineering wheels to taking this new company to market?
You must know how to systematically pivot. It's easy to get excited by something new, but at the end of the day you have to pay your bills. Can you properly fund the pivot to reduce the pressure of transition on your teams? You must be able to pivot at the right time without causing unnecessary stress. 
Know your product development cycle. What stage are you at (two, three, proof of concept etc)? Talk to like minded, potential customers who may have been down the same road before. I like to call these people a "braintrust".
Another reason we have been able to successfully transition is we focus on three main points: the product engineering development simultaneously with the market potential of that product, and your intellectual property. Make sure that you have something out of the gate first, and that you can protect it. If you can manage these pillars simultaneously, you'll have better success.
We've also been able to keep our team tight, which has helped us to stay dedicated. More people doesn't mean more momentum. This also helps us to collaborate, come up with ideas, and execute them a lot faster.
(19:25) Is there anything you would do differently, given what you know now?
I don't think so. There are things we couldn't control, like COVID, which forced us to adjust our go-to-market strategy. Another frustration was that as much as Alberta says there is funding for startups, it's very difficult to find. We had great success with Alberta Innovates, which I attribute to our well thought-out commercialization strategy.
Book a
15-Minute
Discovery Call
Curious about how Amplomedia can help YOU with your marketing?
Schedule a quick discovery call with Lance so that he can assess how we can best help you and your business.