In episode 73 of Amplify Your Business, Lance is joined by Faaiza Ramji to talk about her uniquely Albertan Amaro product, Field Notes! Inspired by Faaiza's South-Asian heritage and a desire to showcase the produce of her home province, Field Notes is a uniquely Albertan liqueur that, in her words, "tastes like a garden". Watch as Faaiza shares her journey to create this product and what she's learned along the way.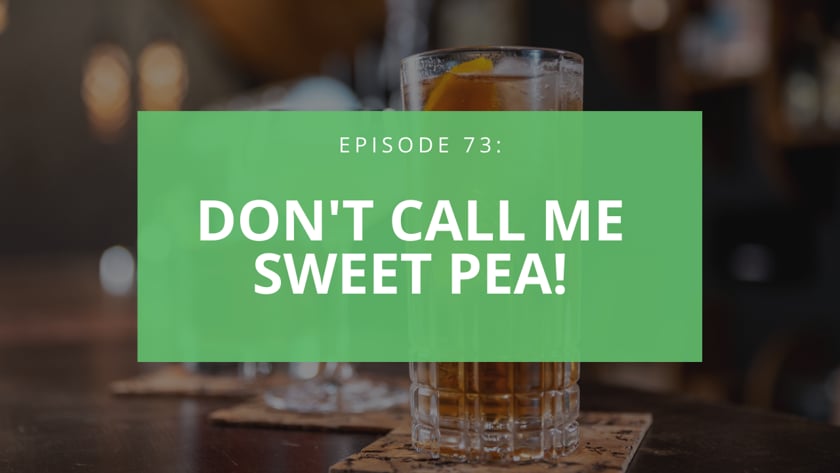 (2:29) So Faaiza, you don't have a background in agriculture or the alcohol industry - your experience is in marketing and branding. How did you start Field Notes?
Well this - creating a business in the food and beverage space - wasn't always something I had my sights set on, but I've always wanted to start a company. My most recent job was in economic development, and that's where I learned a lot about what it takes to start an export-ready business. Our export industry is immature in Alberta. We export a lot of raw goods (Canada is the world's largest exporter of peas and 95% of that amount is produced in Alberta) but not very many finished products. 
My own curiosity led me to question why we don't export more products, specifically products derived from peas. Field Notes started as a South-Asian style snack food because I thought that would have a broader appeal. We then transitioned to a pea-based milk alternative, but I had a hard time visualizing that opportunity. We put that idea on pause, and then I realized the opportunity in the alcohol industry.
(6:12) How long did it take you to get from that initial idea about a snack food, to creating what you have today?
I spent a year on each of those stages. I started by contacting the culinary school and NAIT, who connected me with a farmer from Carstairs. We started talking about creating a dairy alternative (this was when oat milk was taking off), but we didn't have the budget to compete with the larger players. So I asked "well what about peas"? We then got connected with the folks at The Fort Distillery. I asked them if creating a product with peas was possible, we dropped off some peas for them, and they got to work. We're lucky that they turned out to be such a great manufacturing partner. They were instrumental in helping us get this product to market so quickly.
(8:35) What are the biggest challenges you've faced so far?
Lining up packaging was a challenge. I was very specific with what I wanted this product to look, feel, and be experienced like. I wanted something that would look good on shelves and pique interest in a liquor store, but also wasn't price prohibitive (I didn't want people to be put off from trying something new because it was too expensive). I'm happy with the price point we landed on (between $35 and $38 depending on the retailer) because I want people to be willing to take a risk on it, but also willing to share it with their friends. 
The pandemic presented challenges in the supply chain. There was only one place I could source the bottle from, and they had numerous challenges. Even getting ink for our labels was difficult. AGLC was also difficult to work with - you need a different licence to sell products in different provinces. Thankfully, I had a lot of people here in Edmonton that helped me through this process. Another challenge has been determining the type of manufacturer I am. There are different classes of licences that you can get, and I'm what's called an "agent", which is typically someone who imports liquor and sells it through retail locations. While I am selling my own product, because the Fort Distillery is actually creating the product, I am technically an agent of them manufacturing it. This is problematic because it restricts me from doing eCommerce, which makes it incredibly hard to scale my business. That has been the biggest challenge to scale my business. Thankfully, I've been successful so far by asking tons of questions (you might stumble in some places, but as long as you don't fall you can keep going).
Receive the next Amplify Your Business episode straight to your inbox!
(12:12) We're here in RGE RD right now where you can order Field Notes! Has it been difficult for you to get adopted from the local food and beverage industry? 
This has been its own challenge. RGE RD has been amazing by supplying it in their store (The Butchery) and restaurant, and you can find it on their cocktail menu as a Prairie Plane, which is their take on a Paper Plane using Don't Call Me Sweet Pea! However, I don't have the relationships with the amazing bartenders and mixologists in this city and I'm not sure of all the ins and outs. Amaro (which is what Don't Call Me Sweet Pea is) is usually sipped on its own or over ice, but it's not as well known in Western Canada, so people are looking to put it in cocktails. What's hard about that is you need a deep understanding of the flavour and how it plays in a mixed drink in order to create something unique. 
On the retail side, it's been much easier in Edmonton! I can talk to owners, share my story and product, and they are usually more than happy to put some on the shelf. If it sells, they'll order more, placing the work on me to get customers interested in my product. Calgary has been slightly different. You really need to learn the local culture of each city to get on the radar of shop owners and bartenders.
(14:31) How do you describe the flavour profile of Don't Call Me Sweet Pea?
As soon as you open the bottle, you'll get a strong smell of elderflower. When you sip it, the ingredients are really evident in the drink. I like to call it a garden amaro because it really tastes like a garden. The taste is more on the herbal side than the syrupy side, which is different from a lot of Amaros. It's sweetened by honey, and there's black tea, bittering agents like dandelion and wormwood - it really does taste like a garden. If you're looking for something that's more like a refreshing digestive, you'll get that with this drink.
(16:15) Now that you have a final product, what would you have done differently?
Definitely. I try not to repeat mistakes, just make new ones. One thing I wish I did differently is involve more bartenders and industry experts in the tasting process. I feel like people are more likely to champion you when they're connected to you in some way, so this would have helped me engage these folks more from the start. I know I'll figure it out eventually, but it would have made this process easier. 
Another challenge with Amaro is that most of the distilling time goes into steeping it with the herbs, roots, and bark that you add. The total manufacturing time is about 10 weeks, which means you're waiting a long time to see what impact any changes to the recipe might have. My eagerness to get to market may have been better spent if I'd involved others more along the way.
(19:19) Let's circle back to what you said earlier about not being able to do eCommerce. Do you want to take on the distilling process at some point?
Ideally the AGLC would change some of these regulations. They do allow agents to open their own retail locations (so I could open my own store), but that's still defined as a brick and mortar location. My argument is that an online store is still a retail location. I think that when this legislation was developed it was intended to protect brick and mortar, but I think that has changed over time and how it's actually hindering the ability of Alberta-based businesses to grow. Not only is it impacting craft producers like myself, but also smaller importers who import from other parts of the country. If AGLC can make this change, I won't have to take the distilling on myself and I can focus on growing my business. Ultimately, I want this to be an export-ready product that can be found all over the world.
Check out sipfieldnotes.com to see where you can find Don't Call Me Sweet Pea in Edmonton, Calgary, and across Alberta.
Book a
15-Minute
Discovery Call
Curious about how Amplomedia can help YOU with your marketing?
Schedule a quick discovery call with Lance so that he can assess how we can best help you and your business.