Businesses all over the world have had to make serious pivots in order to carry on with their business. Especially those that rely on physical contact to make sales. In Episode 4 of Amplify your Business, Lance Johnson speaks with local illustrator and business owner, Jason Blower of Jason Blower Illustration, to discuss not only the importance of pivoting to digital sales, but the tools Jason uses to increase the average order value on his site.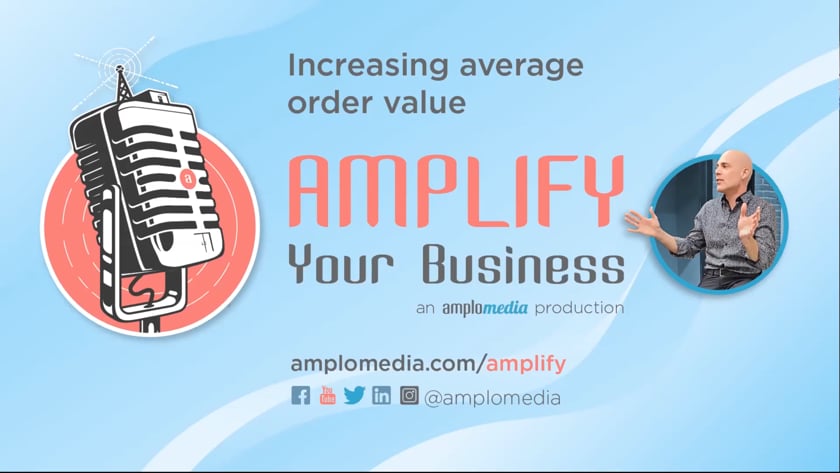 Here are the key points you can expect to get out of this episode:
Slow periods are for planning (3:30)
As a business owner, you've had slow periods and sometimes there are slower seasons altogether. Those are the times that can be used for bettering your marketing strategy, working on a social media campaign, working on your website, and implementing ways to best serve your audience. 
All-in-one platforms (i.e. Etsy, Snow Alligator, etc.) are not the end all be all (5:50)
As a creator, illustrator, photographer, artist, retailer, any business that can sell online, it is so important to have your own site. While it can be tempting to rely on the likes of a public platform to host your product, there is a loss in control. Once a customer purchases one of your products from an outlet like that, you aren't able to follow up with email, remarket to them or anything. The only thing you can do is hope they remember you and come back to you...which isn't very efficient nor effective. But, having your own website (whether solely or in addition to using an all-in-one platform) enables you to track your customer from start to finish, target them in a way to remarket to them, gain data that can help you identify your specific demographics and audiences and so much more. Ultimately, having your own website places the power of your sales and marketing in your own hands.
Upsell, upsell, upsell (16:00)
It's always easier to get someone to add more to their cart, than it is to get someone to start a new cart, so take advantage of it! There are so many ways you can upsell to your audience. It could be as simple as adding a popup on the checkout page offering "Free shipping on orders over $35!" You can add a variety of upsell features that will boost your sales and increase your average order value overall. If you aren't sure how to implement those changes, your hosting platform likely has tools you can take advantage of. For example, Shopify has a plug-in called Bold Upsells that enables you to install popups and a variety of upsells to your site.
Marketing a new product in front of a cold audience (23:58)
Reaching a new audience has never been simpler. Thanks to digital marketing and social platforms, brands and businesses can market to whoever they want, anywhere in the world. And, the best way to reach any audience is through video - and, one of the best places to advertise those videos is Facebook. You can create a campaign that puts your products directly in front of your ideal customers with just a few hundred bucks. Plus, you are able to track what is performing best, what is bringing in the most clicks and conversions and what your ROI is. It's an all around win.
Check out the entire video to learn more ways you can improve your marketing and increase your average sale!
Book a
15-Minute
Discovery Call
Curious about how Amplomedia can help YOU pivot your business online? We'd love to help!
Schedule a quick discovery call with Lance so that he can assess how we can best help you and your business.