Today, Lance sits down with Edmonton NextGen to learn all about their MEAET giveaway, an exciting event that small businesses can enter to win cash prizes! For March MEAET, a $3500 cash prize is up for grabs for two lucky winners!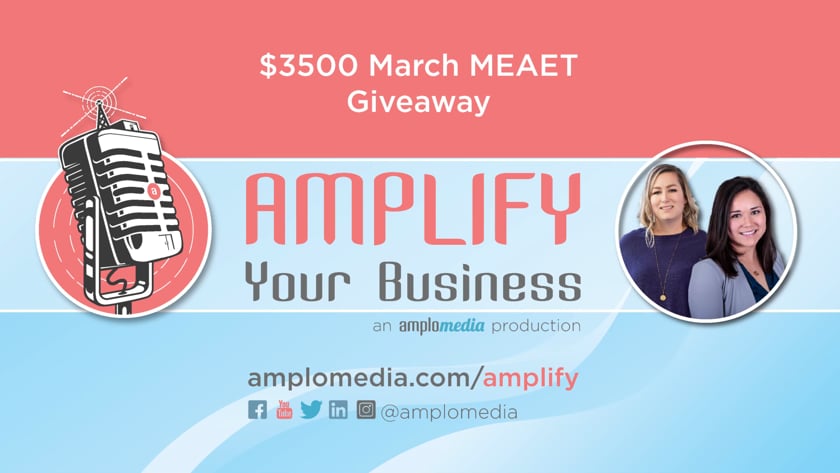 What is Edmonton NextGen? [0:24]
"In short" Anika says, "We find ways for you to give a crap about our city."
Edmonton NextGen, or NextGen for short, has been around for over 15 years.It was part of the City of Edmonton but has recently become a local non-profit.  Through avenues like volunteerism, networking, and entrepreneurship, NextGen helps generate awareness and interest amongst Edmontonians ages 18 to 40 to shape the future of Edmonton. 
What are some programs that other people may have heard of but don't realize are actually run by NextGen? [1:25]
NextGen is proud to be the Edmonton license holder for Pecha Kucha Nights also known as PKN. The original concept was invented in Japan.
PechaKucha Nights are events where people gather to give presentations about their work. Each presenter has to present 20 slides with 20 seconds dedicated to each slide. The entire presentation has to be 6 minutes and 40 seconds or less. Historically, presentations included a wide range of topics, from Indigenous Reconciliation to Donairs and Pineapples!
NextGen also hosts many municipal election events to promote voter participation.
As we continue to be more optimistic about a pandemic-free future, NextGen hopes to bring back arts-focused and group-volunteer programs like Time Razor and City Jam. 
Lastly, and most importantly for this episode, they run the MEAET initiative that serves to micro-fund local Edmonton businesses and non-profit organizations. 
In short, there's something for everyone!
What is March MEAET all about? [2:56]
MEAET is a micro-funding initiative that gives small business owners a platform to present their investment pitches. The audience then votes on their favourite pitch and the top winners receive money as a prize.
Due to the pandemic, NextGen has shifted this event into a month-long online event with RBC as the Presenting Sponsor. Through RBC's sponsorship, there are some really exciting cash prizes for the top 2 winners of the event. 
NextGen will be accepting applications from small businesses, both in Edmonton and metro Edmonton to enter. 
The deadline for applications is Saturday March 13th at 11:59PM MST. 
The application form is available on NextGen's website: www.edmontonnextgen.ca and on their Instagram page @edmnextgen 
To enter, simply create a video (up to one minute long) that explains why your business needs the funds and why you think your business is important to Edmonton. 
This contest isn't only for small businesses that were negatively impacted by the pandemic. Other reasons can be related to future growth (ex. Opening of a new shop, expanding a product line, retrofitting, etc). Submissions must be inclusive and respectful. 
Voting polls will take place between March 14th and March 28th.
To submit your vote between March 14th and 28th, simply visit NextGen's website and fill out the Google Form. One vote is allowed per person based on a unique email address provided. Anyone living in Edmonton or metro Edmonton can vote. 
1st Place Winner will receive $2500
2nd Place Winner will receive $1000
What else can we expect from MEAET events? [8:29]
Another component of MEAET events is the "EAT" part. NextGeners have the chance to win weekly giveaway prizes from local food and drink businesses. For March MEAET, you could win cookies from Sugared and Spice, ice cream from Kind Ice Cream, coffee from Lock Stock Coffee, and pastries from Jovic Bakery, which is a black-owned business chosen by RBC. 
The next MEAET event will take place in Fall 2021.
Be sure to follow NextGen on Instagram, Facebook, and Twitter, to know when the next giveaway this month is happening. You can also signup for their newsletter by visiting http://www.edmontonnextgen.ca and clicking on "About"
For small business owners tuning in now, how can they get involved with NextGen? [12:10]
Small businesses are one of the core fibres in connecting and shaping Edmonton. 
If any viewers have upcoming events, opportunities, or initiatives, and are looking for more engagement within the 18-to-40-year-old demographic, feel free to reach out to NextGen as they often share and cross-promote community events. 
Secondly, NextGen is always looking for more partnership opportunities and ways to give back to Edmonton. If you're a business owner who would like to contribute towards a NextGen event like a professional development class, or if you feel your staff would benefit from attending a class, they're all ears. 
Connect with Edmonton NextGen:
Facebook: https://www.facebook.com/edmnextgen
Instagram: https://instagram.com/edmnextgen
Twitter: https://twitter.com/EdmNextGen 
YouTube: https://www.youtube.com/user/EdmontonNextGen/videos 
Website: https://edmontonnextgen.ca/
Book a
15-Minute
Discovery Call
Curious about how Amplomedia can help YOU with your marketing?
Schedule a quick discovery call with Lance so that he can assess how we can best help you and your business.