Sometimes it all comes down to being ahead of the curve. In Episode 3 of Amplify Your Business, Lance Johnson chats with the Owner and Founder of Your Body Your Weigh, Karla Loeppky. Over the past year, Karla shut the doors to her storefront and moved her personal training business online just before COVID-19 hit. She has been doing incredible things to serve her target audience, generate new leads and grow her business, and there are a ton of golden nuggets we are excited to share with you.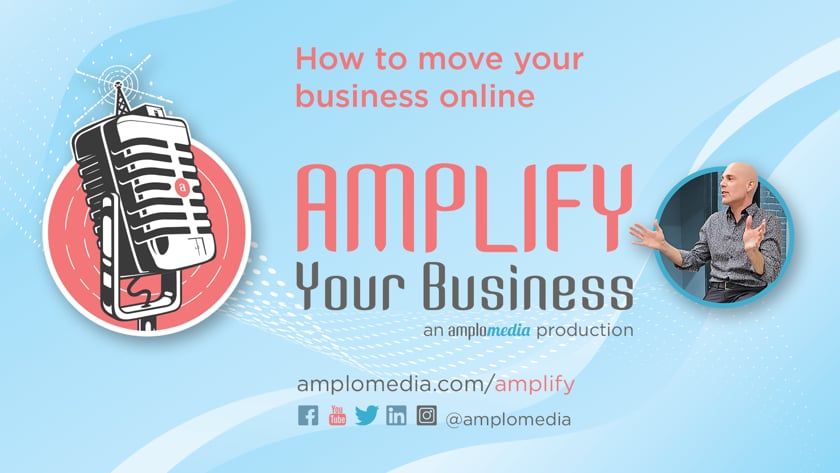 Here's an overview of what you can expect to get out of this episode:

The four walls that hold your business do not define your business. (3:04)
We know these are difficult times. Small businesses all over our world are taking a hit due to the current pandemic and being forced to shut their doors. But, that storefront that holds your business isn't the definition of your business. You are! Your staff is. And chances are, there is absolutely a way for you to pivot your business in a way that serves your target audience and serves your business in a virtual way. We know this situation isn't black and white, but Albert Einstein once said: "In the midst of every crisis lies great opportunity." And we believe him. We believe that businesses have the potential to shift in great ways.


Receiving starts with giving. (16:43)
Maybe you don't always have to give in order to get, but on the topic of lead generation, you do. If you're not familiar, lead generation is how you generate your leads and attract customers to your business. Int his epiosde, Lance and Karla dig into a few lead magnet ideas Karla employs for lead generation, what she offers in exchange for a potential customer's email address, what the sales funnel looks like, and how she drives her customers through the buyer journey.
How much is too much... (26:04)
When it comes to email marketing, it depends on the value you are delivering. In all reality, every email you send should be delivering some sort of value. Whether it's your top five tips in your area of expertise, a tutorial video, or anything that you can do to better serve your audience, some pieces of helpful information should make it into your email marketing.

We don't want to give all the golden nuggets away, but these few are just the tip of the iceberg. Scroll up to catch the full conversation in the replay video!
Book a
15-Minute
Discovery Call
Curious about how Amplomedia can help YOU pivot your business online? We'd love to help!
Schedule a quick discovery call with Lance so that he can assess how we can best help you and your business.