You are in for a sweet treat, because in Episode 16 of Amplify Your Business Lance Johnson welcomes special guest Colleen Heidecker, founder of Colleen's Chocolates, to discuss all the ways she can use email marketing best practices to amplify her business!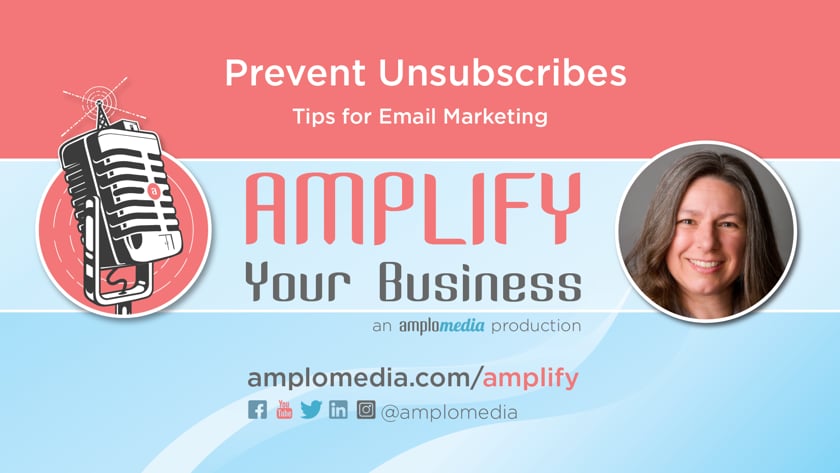 Here are some valuable 'nougats' of information from this week's episode: 
It's all about the value you deliver to your email marketing list. (9:00)
When it comes to creating engaging, relevant content to share in marketing emails, you need to know your audience and what they are interested in hearing from you. For example, if a particular segment of customers in your email database love a seasonal product of yours, then send them content letting them know when your next restock of that product will be. That way, when the time comes to open sales on that product, your customers are primed and ready to buy, and won't miss out because of limited quantities or a short sales window. On the other hand, not everything you send has to be sales driven. Teaser content is just as valuable and engaging, as it provides you the opportunity to showcase a service or product you offer right now while providing the customer a taste of what they might experience from what you have coming down the pipes. After all, in Colleen's case, who doesn't want to hear about the next great locally made chocolate bar flavours! Keep delivering relevant, interesting, useful content and your subscribers will stay loyal for the long term.
Don't forget to ask your customer for a review. (17:37)
You should never be afraid to ask your previous customers for a review of your product or service if you typically always deliver high-quality results. And hey, on the flip side, a little constructive criticism never hurt either! But how do you ask your customers for a review without coming off as aggressive or pushy? Well, we would recommend developing an automated email sequence so that every purchase results in a friendly follow up email asking the customer to review your product and their overall experience. Also, you can always throw in an enticing offer to sweeten the deal and incentivize them to write a review. Just remember if you're going to do that, don't bribe your customers for good reviews. Honesty is still the best policy, and real, genuine reviews will result in more customers for you in the long run! Looking for repeat business (you should be because recurring revenue is way more efficient than sourcing new customers)? By offering your customer a discount code or free shipping with their next purchase as a reward for taking the time to write a review, you can gain the benefit of future sales. 
How much is too much? Always remember quality over quantity. (20:23) 
When it comes to the frequency of your marketing emails, it's important you consider how valuable the information will be to the recipient. Start off slowly at first, so you gain an understanding of what your customers' interests are and establish your brand's voice without overwhelming your audience. We recommend starting by sending emails at a monthly to bi-weekly rate. Once you get more familiar and comfortable with releasing high-quality content then can you start to increase your frequency. As you increase frequency, make sure you change up the content of your emails to keep your audience engaged. No one wants to read the same email day after day, week after week! To help keep your content fresh, throw in a couple "behind the scenes" content emails showing how your company works, or even providing your customers with the occasional educational content email sharing an in-depth look into your product or service and what makes it stand out from the competition. We don't know about you, but we'd love to see some emails from Colleen all about the chocolate-making process!
At the end of the day, remember it's normal to see an unsubscribe or two here and there on your email list. You can't please everyone, and some people just lose interest over time. But that's ok because you want your email marketing list to be chock full of engaged subscribers who are happy to read your content (and occasionally purchase your products too). Part of your email marketing strategy should be to expect list decay (gradual loss of a portion of your subscribers) and the deployment of lead generation strategies to keep replacing those who do leave your list!
Do these sweet tidbits of information have you wanting to learn more? Watch the full episode above to hear the rest of the tips Lance has to share. Or if this episode really did get your sweet tooth craving something to snack on (it sure got ours), check out Colleen's Chocolates to see all the wonderful chocolates today's wonderful guest has for sale!
Book a
15-Minute
Discovery Call
Curious about how Amplomedia can help YOU develop a kick-ass email marketing strategy? We'd love to help!
Schedule a quick discovery call with Lance so that he can assess how we can best help you and your business.