Check out part two of our interview with Matt Hodgson of Outbreaker Solutions! In this episode, we talk about different strategies to market Outbreaker, a local biotech startup. From using account-based marketing to leveraging PR and virtual conferences, these tips are really worth their salt!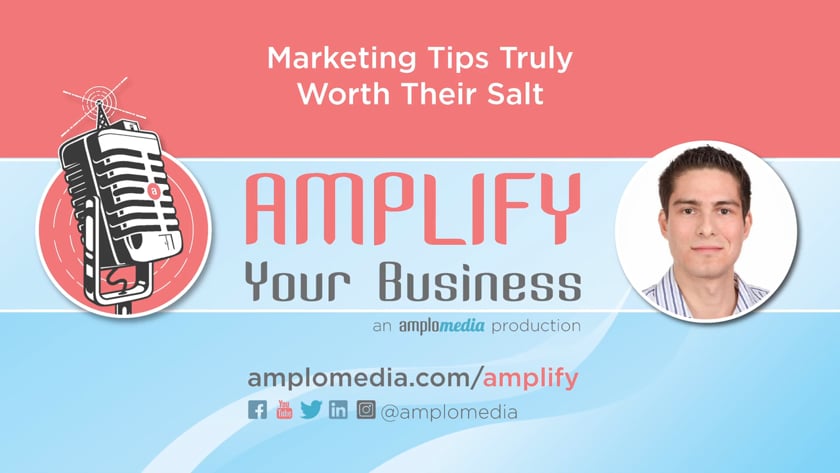 Account-based marketing through LinkedIn [2:05]
The big marketing question for Outbreaker right now is "How do we approach potential partners? How do we start generating awareness about the company and the product long-term?
In business models that rely on establishing licensing agreements and B2B partnerships, like Outbreaker's, Lance suggests an account-based marketing approach to help identify potential partners and clients. 
When marketing to companies, sometimes you don't know the right people to connect with - maybe it's their R&D department, or Product Development, or the Executive Team. 
One strategy that is relatively inexpensive to deploy an account-based strategy is to use LinkedIn. 
To start, you would begin identifying a C-suite of people within larger companies as your target audience. Then, create content (i.e. LinkedIn posts) that incorporates articles, white papers, peer-reviewed journals, webinars, or presentations about the benefits of your product. You can then position this content so that it shows up in the feeds of different C-suite teams to help generate awareness. 
The key here is to have a good, eye-catching visual and an attention-grabbing headline for each post. Depending on the type of content that's in each post, you want to ensure you include a link that directs readers over to a landing page on your website where they can access complete content like full articles, reports, case study videos, whatever that content may be. 
Once readers land on your website, you can then deploy targeted and remarketing ads. The goal is to get readers to provide their email address by signing up for your newsletter. Once you have a substantial email list going, you can start sprinkling more refined content to this already-engaged audience.
Leveraging Public Relations [11:17]
When you don't know who to reach, oftentimes the broader messaging and reach that you can garner from traditional media can be really effective. 
In order to leverage PR, Lance suggests creating a strong, timely company story and pushing that out to media outlets. The press is looking for bright spots on the horizon so we can come out of this pandemic, so they're more likely to latch onto stories of optimism, innovation, and progress.
Take whatever media opportunities you receive and amplify your reach by reposting it on your various platforms. For example, if you're able to land an interview with GlobalTV, take that interview and repurpose it as additional content on your website and social media, while leveraging it in sales and marketing efforts as you get yourself in front of other companies. Doing so will build credibility and help you look more established as a company.
Attend Industry Conferences [17:00]
See what kind of related industry conferences are happening. For Outbreaker, Lance suggests they look at events that focus on Covid and prevention. Any way that you can get onto a (virtual) stage is going to help amplify brand awareness and networking. The key to making your attendance worthwhile is to give the audience a reason to visit your website. This will help you differentiate between the active and passive listeners.
Every speaking opportunity needs to be a lead generation opportunity. For example, if you have a case study to offer, have the audience text the word "CASESTUDY" to 55544. From there, a bot could reply with a request for their email addresses to send the case study to. This is another fast, simple, and mobile-friendly way to build an email list. There are various SMS marketing platforms that can help you set up SMS campaigns just like this one. 
Don't sell to everyone [23:49]
One of the risks many businesses take when trying to nail down their target market is that they start selling to everyone. Your key messaging becomes diluted to the point where it's not compelling enough to naturally attract one specific market. Don't do this. 
The more relevant you can make your messaging, the more applicable it is to your target market's pain points, and the more likely you'll succeed in identifying exactly who your ideal customer is.
To contact Matt Hodgson from Outbreak Solutions, visit
Book a
15-Minute
Discovery Call
Curious about how Amplomedia can help YOU with your marketing?
Schedule a quick discovery call with Lance so that he can assess how we can best help you and your business.