In episode 67 of Amplify Your Business, Lance chats with Maxim Atanassov, Founder and CEO of Vinterre, about the rapid growth of his business and how they are shaking up the wine import business. Watch as they chat about Vinterre's founding, how they got where they are, and about the challenges Maxim faces as he tries to grow his business.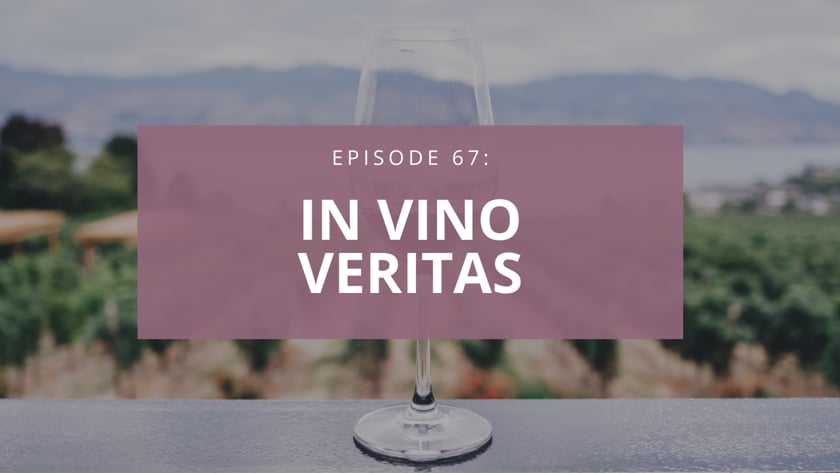 (1:34) What is the story of Vinterre?
Vinterre was born to provide a solution to a common problem in the wine industry: imports. We were looking for possible solutions to the difficulty of importing, and came up empty handed. From there, we found that the market was there for effective wine imports, and we had the skills to do it, so we got started.
We had a rapid start, incubating the company in January, incorporating in March, joining an accelerator program in May, hired more team members in July, joined another accelerator in September, and launched a closed beta in October! Now it's onto the next stage, to find our market fit and open up to paying customers!
(3:36) What was the problem you were trying to solve?
I own a wine import business. The process that takes up the most of our time is onboarding new wine producers. We need very specific information to register these suppliers with local authorities. Unfortunately, it is either not available, or incorrect, causing a lot of back and forth with the producer. From there, we need even more information from the producer to promote their products, so that the end consumer can appreciate not just the wine, but the story behind the wine. 
What we are trying to do is address the systemic challenges in obtaining this information. We want to improve the process of importing from the country of origin to store shelves by automating and streamlining this exchange of information where possible, while sharing more about the story of the wine so consumers can develop a deeper connection with the product.
The world is shifting to more personal experiences every day, so we want to make the wine buying and drinking process as intimate as possible.
(9:10) Absolutely. As people, we want to connect more with the food (and the wine) we consume. You've done lots in the last year! What are some of the things that helped you along the way?
As a team, we love to meet in person and bounce ideas off each other. It helps us to ideate and strategize. Before the pandemic, we were meeting 3 times a week! COVID made it difficult for us to meet personally, so we've since cut the in person meetings down to once weekly.
We also decided to build an advisory board early on to help us navigate our entrepreneurial journey. I've always seen the value of advisors - they can help you see things where you wouldn't or provide clarity where it's needed. This was inspired by my experience working for a large company many years ago. I noticed that when I would report to the board, they played an advisory role by asking probing questions and ensuring we stayed true to our company values in each initiative we undertook. We built this board by designing a competency matrix to determine the advisors we needed, and then we went out to recruit them. So far, we have been fortunate enough that these advisors have donated their time, but we are building out a structure where we will pay them with equity in the company.
(14:30) How has the market responded to Vinterre?
For us it is still early days. Being a wine importer since 2014, I'm fortunate to have many connections with wineries and know where to meet producers. This has enabled me to ask producers questions about our product and whether they may be interested. 
I've found that it's best to focus on the problem that needs solving. The goal of Vinterre has been to remove the pain associated with wine imports. So far, we have 10 beta customers, and I believe we are well on track.
(16:30) Can you elaborate on your business model?
We use a freemium model. A basic service will be available for free to all customers, and there will be subscription-based tiers available based on the level of service customers would like. We are constantly asking customers what they would be willing to pay and what they consider it to be worth.
(17:42) What is your biggest challenge in growing your customer base?
We are not marketers, so we have difficulty communicating our value proposition. We do many pitches, but sometimes they don't have the hook they need. This makes it difficult to bring on new investors and grow our business rapidly. I believe we need a high tech know-how, with a low-human touch in order to communicate this effectively.
(19:06) What is the ultimate goal for Vinterre?
Our vision is to organize the world's wine information, and I believe we can get there. Vinterre is trying to create near-perfect alignment with all possible stakeholders, so we can easily capture the information we need to create as smooth an experience for our customers as possible. We also focus on sustainability by giving our producers the information they need to improve their environmental practices.
The goal is to become a global platform. We are currently working on translating our platform into Italian and German, and then into Japanese and Mandarin. Right now, we are still evaluating where we can get the best traction, which right now is Italy. In order to grow a business globally, you must have local representation. Italy is the largest volume exporter of wine in the world, so this seems like an ideal target for us. The US, UK, Canada, and China are the largest import markets.
(24:36) What was the biggest challenge that you faced when first starting up?
We struggle with a shortage of talent. We want to build our company here in Alberta, but it is very difficult to find the talent we need here. I anticipate this will continue to be a challenge, so we are trying to bring on more junior talent who can grow their careers with us and make them more incentivized to stay on.
(26:05) If you could go back, what would you do differently?
I would have had more conversations with our customers. We should have asked them more questions about what works for them, what makes sense for them, and how they would use the product. This would have helped us to experiment and iterate along the way.
We're also building the market at both ends. We must work with producers and many others along the supply chain to end users in order to build our platform the right way. Our advisors have told us that to be successful, we need to first focus on our producers (the sellers). We asked each of them how many distributors they had, and the number for most was 50. This has enabled us to help producers save time and create a service that meets their needs.
My founders and I have known each other for many years, so we are well aligned. We're also lucky that we complement each other's talents. For example, our CTO was there to help us build a quality testing strategy. This helps make sure what gets built fits our needs, and has helped us grow to where we are today.
Book a
15-Minute
Discovery Call
Curious about how Amplomedia can help YOU with your marketing?
Schedule a quick discovery call with Lance so that he can assess how we can best help you and your business.