Nothing is ever 100% a sure thing, regardless of how much research, development, time, and money you put into it. It's a universal risk in business and often poses the million-dollar question (which we get asked a lot by our clients): Should we develop product or service X if we're not sure how the market will respond to it?
In Episode 21 of Amplify Your Business, Lance suggests paid ads as an inexpensive tool that small business owners can add to their market research toolboxes. Paid ads offer a way to test the market before pulling the trigger on product development. To tie this all together, Lance discusses KFC's recent "green" venture into the plant-based market with their new meat-less chicken (yup, you read that right).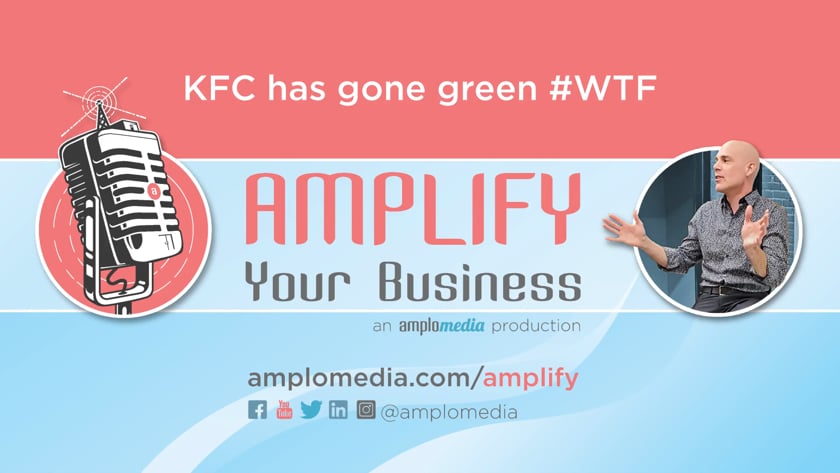 Test first, then develop! (1:32)
Tireless rounds of research surveys, data collection, focus groups, and replicating "realistic" scenarios in artificial labs (Mad Men, anyone?) are slowly becoming a thing of the past. As marketers, we can't guarantee a sure thing; but we can conduct our own mini-experiments to help us better decide if an idea is worth pursuing.
As a small business owner, you can bypass the upfront cost and time big brands invest in R&D, but still gain valuable insight into your target market through the use of paid ads. If you have a great idea for a product, it can be as easy as spending $100 to post multiple ads on social media platforms like Facebook, Instagram, or Google, wait a week or so, and then see how the market engages with it.
If the market responds positively, then continue developing the product. If the market responds negatively, try to find out why - is it too similar to an existing product? Did someone suggest adding a feature that would make the product better? Instead of dropping the idea, start tweaking your product so it can better meet your market's needs.
We hope this quick on-the-road episode of Amplify Your Business inspired you to get out there and do some in-market testing on your next great product idea!
Book a
15-Minute
Discovery Call
Curious about how Amplomedia can help YOU with your marketing?
Schedule a quick discovery call with Lance so that he can assess how we can best help you and your business.